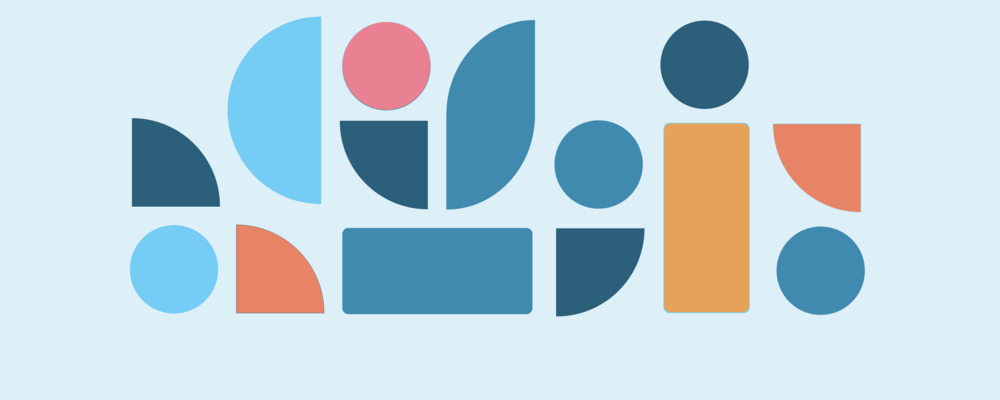 Disability study support
All students at the University of Gothenburg are to have the opportunity to successfully complete their studies. Study support is available for those who have a long-term, documented disability.
A long-term disability means an impairment that you have which has lasted longer than six months. For example, specific reading and writing difficulties/dyslexia, a neurodevelopmental disorder, mobility impairment, visual impairment or hearing loss. Students with mental health conditions can also access study support. 
The study support provided is designed to suit your needs and can consist of various forms of adjustments in your studies. At the University of Gothenburg, approximately 2000 students receive study support, and they are studying at all levels of education (first, second and third cycle). Here, the term "student" also includes doctoral students.
Your course or degree certificate will not show that you have had study support during your studies. 
When should I apply for study support? 
You should apply for study support as soon as you have been admitted to the University of Gothenburg. If you have a more extensive disability or need educational interpreting, please contact us as soon as possible so that we have enough time to arrange what is necessary to meet your needs. 
Instructions on how to apply for study support can be found further down the page.
Forms of study support
Your study support is designed by a coordinator at the Educational Affairs unit in conjunction with other people, such as teaching staff and study counsellors, involved in the programme or course you are studying.
Some forms of support can be decided by the coordinator; other forms of support can be recommended by the coordinator. Your department or examiner will then decide which recommendations you can be granted. The intended learning outcomes in the syllabus for your programme or course are what ultimately guide and determine which adjustments you can get. 
Apply for study support
As soon as you have been admitted to studies at the University of Gothenburg, you can apply for study support. You make the application in NAIS, which stands for National Administration and Information System, where you can upload documents confirming your long-term disability.  
You must have valid documentation
The University of Gothenburg is a public authority, and the coordinators for study support therefore need documentation that proves that you have a long-term disability in order to be able to make a decision to grant you study support. The documentation must be written by a doctor, a speech and language pathologist speech therapist or a clinical psychologist for example. Concerning specific reading and writing difficulties/dyslexia, the documentation may also be written by a special needs teacher special education teacher. The study support coordinators do not carry out any investigations themselves to determine that you have a disability or for illnesses. If you experience ill health caused by your studies, please contact Student Health Care. 
Here are examples of what documentation you need to include: 
how long you have had the disability or had contact with the health care system for your condition 

date of the investigation or contact with the health care system 

how long the impairment in your functional capacity is expected to last 

description of the disability and how it affects you. 
Decisions on study support granted by other universities cannot be used as documentation to prove your long-term disability.  
Applying for and being granted study support
What does the study support statement

contain

?
Your study support statement in NAIS contains your personal details, an attachment containing information about who decides on your support and the student's responsibilities. The statement also shows what decisions on study support the coordinator has made for you and the recommendations the coordinator has made for your department or examiner to decide on.  
The statement does not say what kind of disability you have. You choose whether you want to share that information with your teachers, for example.  
Period of validity

 
Your NAIS statement shows its period of validity. To renew the statement, please contact your study support coordinator in good time before its expiry date.
Your responsibilities as a student
As a student you are responsible for ensuring that your studies and your study situation work well. 
Here are a few tips to keep in mind:
You are responsible for applying for study support in good time. 

You are responsible for informing your department that you have been granted study support and for contacting the study counsellor or equivalent person to obtain information about procedures for study support in your programme or course.  

At least four weeks before a written sit-down exam, you are responsible for reporting your needs for adjustments to the person advised by your department.  

You are responsible for cancelling your seat booking for the exam if you are ill or are otherwise prevented from attending.  

If you have been granted enhanced library service, you are responsible for presenting your study support statement in NAIS to the Gothenburg University Library. 

You are responsible for contacting your coordinator if you feel that other study support is needed in addition to what has been decided and recommended.  

If you need continued mentor support, you are responsible for contacting the mentor coordinator again prior to the start of each semester. 
What does not qualify you for study support
Please contact your department if you: 
for example, break a bone or require surgery during your studies. This also applies if your pregnancy is affecting your studies. 

have questions concerning physical adaptations of premises and physical accessibility in the University's premises. 
For accessibility issues regarding transport to and from the University, housing, personal assistive technologies and personal assistance for example, please contact your municipality, region and Försäkringskassan (the Swedish Social Insurance Agency). 
More support at the University



If you have any questions or would like to talk about study support, the quickest way to reach us is by e-mail. You can also call us if you prefer that. 
Email: pedagogisktstod@gu.se 
Anna Jälknäs, +4631-786 3109 

Emma Kjellén, +4631-786 2095

Emma Marklund, +4631-786 2709

Johanna Åberg Daun, +4631-786 5133 

Sara Birgerson, +4631-786 6543 

Sofia Vilelind, +4631-786 6604