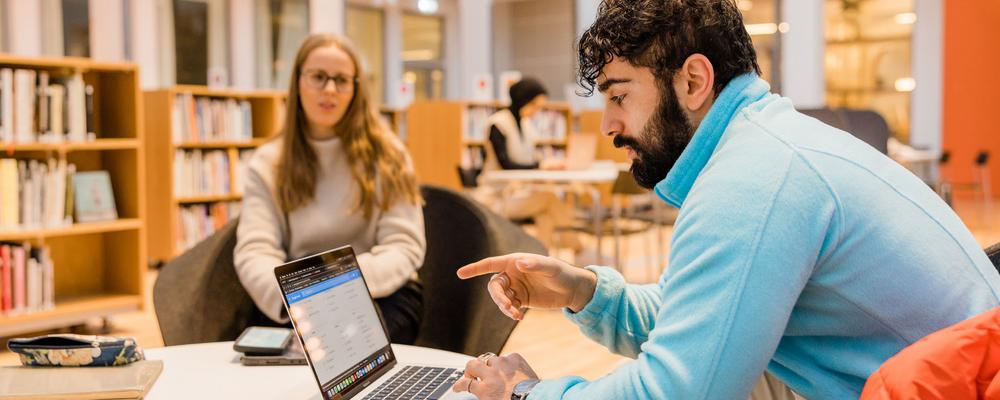 Student health
If you need support regarding your health and wellbeing, you can contact the student healthcare services at the University. There are also resources that you can use on your own.
Student healthcare services
You can always turn to the student healthcare provider Feelgood if you feel unwell or need support for something related to your studies.
If something is not related to your studies, you should seek out the general healthcare services. If you're unsure, you can contact Feelgood who will make an initial assessment and, if necessary, refer you to the right place.
Videos, links and other resources
The University has gathered some resources that you can use for your own health and wellbeing. There are resources from the University and from other places.
Health services in Sweden
Sick leave, student finances and insurance
It's important that you are aware of the following information to, for example, avoid problems with your student finances if you fall ill.
A good study environment is important for your well-being
Study environment can be said to include everything that affects your studies and that is within the University's responsibility. The study environment at the University of Gothenburg should be accessible to everyone and free from all forms of discrimination and harassment. You should feel safe when you are studying with us and you have the right to be treated with respect by fellow students and staff. Everyone who works at the University, students and staff alike, together influence how the environment is perceived and have a shared responsibility to safeguard our own and others' health and safety.
The page on study environment includes information on contributing to a good study environment, what kinds of support are available and how the University works with study environment and equal treatment.
The University of Gothenburg is participating in a study on students' mental health
Since November 2020 the University of Gothenburg has been participating in an international study on student mental health. The study is expected to continue until 2024. The study is being conducted in several countries and is managed by Harvard University. In Sweden the study is managed by researchers att Uppsala University and the University of Gothenburg is one of several participating higher education institutions in the country.
At the participating higher education institutions in Sweden, all students studying their first term of a programme at first-cycle level will be offered the chance to participate in the study. The offer is sent via e-mail.
The purpose of the study is to investigate students' mental health and which aspects are especially crucial for good mental health among students. The study also investigates different digital forms of support to see how they affect students' mental health. The University hopes that as many students as possible will wish to participate in order to contribute to our continued work surrounding student mental health.
Read more
The WHO World Mental Health International College Student (WMH-ICS) Initiative